If you need to get rid of rats, A&H Pest Control is the fast and expert company that can help you.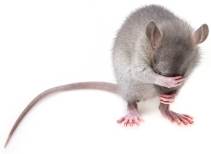 We offer a guaranteed removal service for mice and rats, and we proof your home so they can't return.
We get rid of Rats, Mice, Cockroaches, Bedbugs, Fleas and may more pests with a fast and expert Pest Control service, covering London and the M25 area, 7 days a week.
A&H is a Pest Control Specialist company which is BPCA Registered and also an Exor Member, recommended by the Government.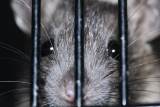 Call A&H the Pest Control Experts for a super fast response on 020 8295 3402 Today.
Or click below to get a Free estimate from us with no obligation.
Get your Free Estimate or contact us here

Upon arrival we carry out a survey of the infested area and treat it accordingly with Rodentacides. This takes approximately an hour depending on the size of the property. Once we have detected a need for control, we place bait in safe and discreet areas away from the reach of children and animals.–A&H Pest Control

Rats can carry a range of serious diseases transmittable to people, such as Weil's Disease, salmonella food poisoning and toxoplasmosis. They can infest and ruin foodstuffs and cause serious structural damage to buildings, pipework and wiring systems – even causing fires – by their constant gnawing.–A&H Pest Control

A rat's teeth are always yellow upon maturity (a rodent characteristic) and don't stop growing until the animal's death.–A&H Pest Control
---
A & H; Rat Control in London, Rat Control UK, Rat Infestation UK, Rat Pest Control London, Rat Removal London, Rat Infestation London, Rat Exterminator London, Rat Control Kent, Rat Extermination Kent, Rat Control London, services
---